"Hey, look!" I remember the moment exactly. My blog, my name, my work was up on the world wide web. I was proud and felt the immense possibility to combine so many passions in my life.
Those feelings haven't changed over the last nearly 14 years. Yup, I started my first blog in 2004.
The blog was called MECA – an acronym that escapes me today. I do remember my focus: education reform.
My intent was to round up resources and share ideas, not to create my own content.
I created the blog on blogger with a free template.
I chose the cheapest host.
I had zero community.
I am not sure the term "SEO" even existed at that point.
Ready to Monetize Your Newsletter?
Join the waitlist for Strategic Email Marketing for Bloggers.
This blog didn't last long but I couldn't wait to start my next blog. I continued to learn the ins and outs of blogging staying on top of the changes and evolutions of the medium.
Over the years I have learned many lessons. Now that I make a full-time income from my blog, I attribute those years of fumbling, being scrappy, and continuing to educate myself to my success.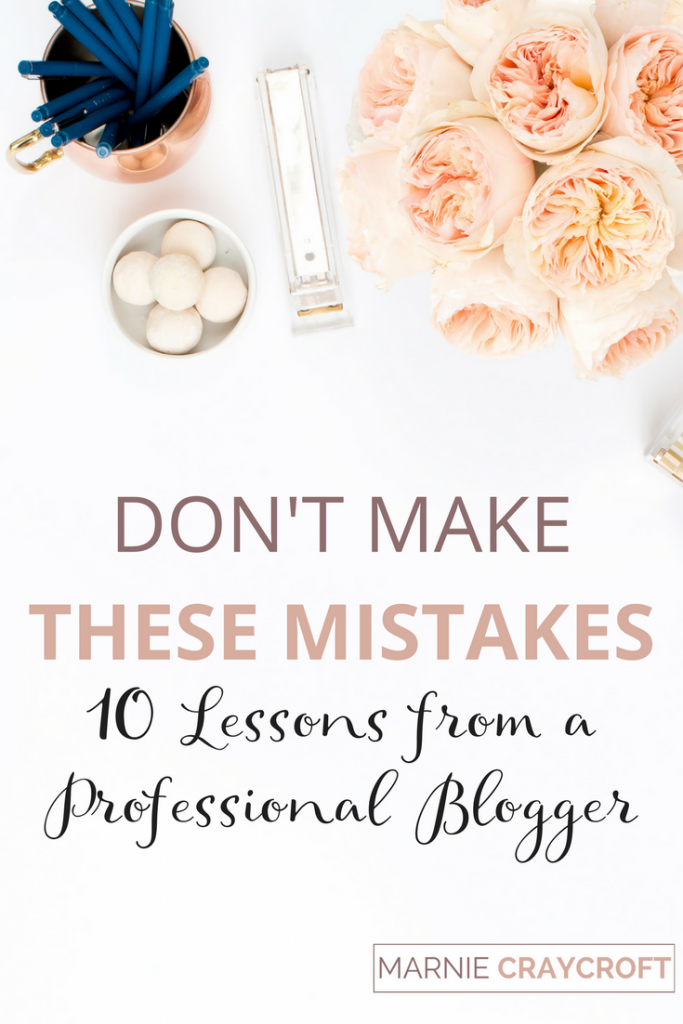 10 Blogging Lessons to Help Your Avoid My Mistakes & Failures
Technology Foundation
Pay up for hosting & tech help. You don't have to understand everything about tech but you need to know who to go to for help. Customer service is an important component of any tech partner.
Community Building
Get active and engage in Facebook pages and groups. Create a page for your blog and consider it a news feed offering relevant and interesting content that meets the needs of your audience. Some of that content is your content but more often than not, the content needs to come from other reputable outlets. Create a private group for your niche topic. Read: Why I Am Leaning into Facebook Groups to Grow My Business
Affiliate Strategy
Your affiliate strategy is a critical component of building your passive income. Get to know affiliate programs such as Awin, ShareaSale, and Amazon. Start adding links (with a disclosure) to your blog posts and Facebook pages and groups. In addition, begin to pay attention to affiliate partner launches that will resonate with your audience. The commission on partner launches is high and worthwhile.
Content in Not Always King
Once you have 100 or so blog posts, slow down your writing and start analyzing what your audience is appreciating and responding to. I only write one or two new posts a week (400-700 words, typically).
Repurposing Content
Take a look at your content and see what is working. Take your most popular content and begin to think about other products you can create using the same content in a different form (e.g. eBook, email course, eCourse, printable pack) with a lot more meat added to it. I use Google Docs to do this but there are programs such as Designrr and Fiverr.
Setting Up Your Business is Critical
Seek out and hire a CPA and/or a lawyer to structure your business for legal and tax purposes. Don't be afraid to spend money in this area. It will pay off exponentially.
Understand What Your Readers Want from You
Take a lot of time to get to know your readers. Listen to them. Read their words. Capture their language. Respond to them. Show up.
Accept that You Cannot Be Everything to Everyone 24 Hours a Day
Find a way to automate your business, including content creation, social media scheduling, and community management.
Identify How You Will Build Your Team
Begin thinking about your strengths and weaknesses. Do you know where the holes are in your business? Where do you want to spend your time? Then outline a job description that fits your needs.
Have An Email Strategy
Start now creating ways to segment your audience based on interests. Then you can create funnels to content they want and product you can sell to them.
Resources to Help You Avoid Failures in Your Blogging Business