You want traffic to your blog. That's pretty much a given. You know you need to write great headlines to get the attention of your target reader. You know you need excellent content to keep the readers on your page. However, what do you do when you're creating great content with awesome deadlines and you're just not getting the traffic numbers you want to see?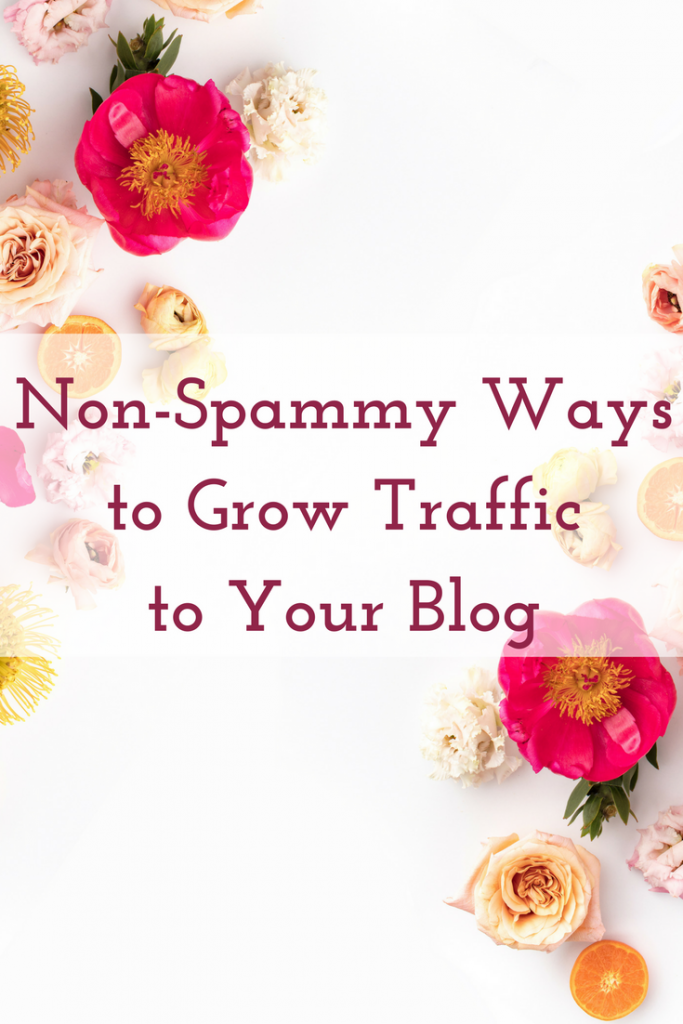 There are ways to get more blog traffic that doesn't involve selling your soul, begging your friends, or spamming people online. It all starts with educating yourself on your target audience, what they want to read, and how to reach them online. Gaining blog traffic is a two-part process: creating amazing content, then letting the right people know where to find it.
5 Non-Spammy Ways to Get Traffic to Your Blog Today
Social Media – Social media is always going to be one of the best ways to get traffic to your blog and the more you learn about how to do it correctly, the better it will work for you. It's recommended that you start with only one or two networks at a time so you don't spread yourself too thin. Take time to learn how to truly master one network and get it set up and bringing traffic in for you before you choose another one. It's also really important that you choose the proper social network for your blog. You need to know where your readers are and then go to them.
Advertise – Another method of gaining blog traffic without begging or spamming is to advertise. There are different ways to do this. You can pay for Facebook ads, pay for Twitter ads, or placement on Google.
Be a Resource – One of the best ways to get more blog traffic is to create useful content that people want to use and share with others. When your content is resourceful, you'll get a lot of traffic naturally because you are providing something helpful.
Add Share Buttons – Having share buttons on your site is important to growing traffic. You can write the best content around but if you don't give your readers an easy way to share it, they won't bother. You want to make it as simple as possible – one click only – and then more readers will share and you'll get more traffic from this as well.
Network with other Bloggers – Networking is always beneficial, but make sure you do it in a meaningful way. Trading shares-for-shares with someone not in your niche won't help a lot. You might see a spike in traffic, but it only works on the days you use it, and it's not quality traffic. Instead, you want to network with other bloggers who have the same kind of audience as you. You can link to them when it's relevant to your posts, and share their posts on your own social media as well.
Be Authentic and the Page Views Will Follow
If you make use of these non-spammy ways to get more traffic to your blog today, you will see your traffic increasing. Keep in mind that it will take time for your numbers to grow naturally and big spikes are nice, but not dependable. You need to find dependable, stable ways of growing your blog and then stick with them and truly give them time to work.
Having a great, high-traffic blog times time and effort. It takes careful planning of your topics, engaging with your readers, and learning to promote yourself without seeming like your begging for hits.
Treat your blog like a business, create a business plan, and include marketing as part of your business plan and you will reap the rewards.
Talk to you soon,
Marnie