I opened my email this morning and saw a lengthy email from a subscriber…
…I won't lie. It was a little intimating but I knew immediately what I had to do…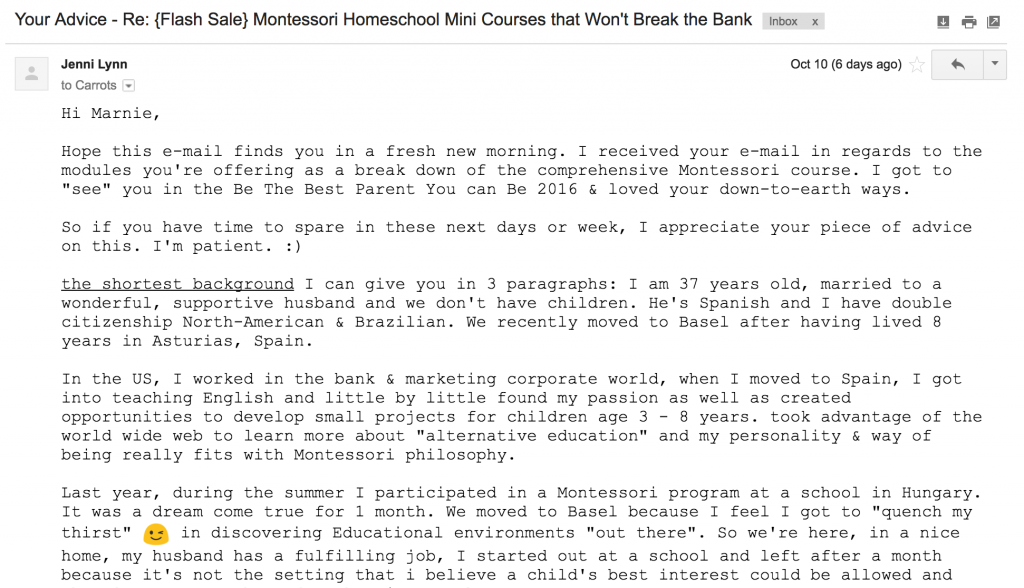 I clicked "reply" and took 5 minutes to reply to Jenni's email. That one reply made me hundreds of dollars & a loyal reader.
This approach isn't any different than what I have always done: reply to every single reader email.
Why You Need to Show Up in Your Email Marketing Strategy
With automated emails, there is a danger of becoming "robot-like" in our interactions with subscribers. We are at risk of being viewed as inauthentic, disgenuine, and hypocritical. Thus, the importance of setting up your automations thoughtfully and, while inviting your subscribers to reply to your automated email, you need to be on top of subscriber email responses.
When I say "show up" I mean even when the going is not good and you have an unhappy subscriber. Sometimes these circumstances, albeit initially seen as negative, are the most fruitful and meaningful exchanges with readers. Hug your haters. Trust me.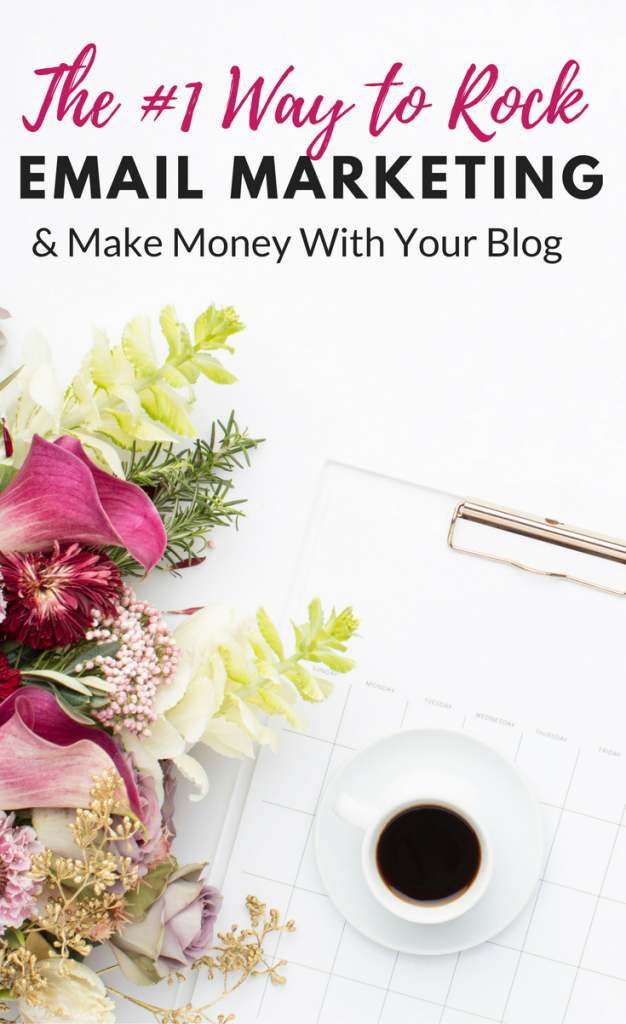 The Impact of  Simply Replying to Subscriber Emails
#1  – Deliverability: Engaging with a subscriber in an email exchange sends positive signals to the ISP powers at be that you're someone legit and that matters to this person. These signals increase your chances of landing in your subscriber's primary inbox.
#2 – Relationship Building: By responding to your reader, you are building an important connection with her.  She will recognize your name in her inbox and open your email.
#3 – Hearing Your Reader's Language: This point is more subtle yet oacks a huge punch. When I receive long emails from readers, I hesistate to respond because I want to be thoughtful but being thoughful takes time. Then I read the email and I am pumped full of information on my reader's needs, pains, and interests in HER EXACT WORDS.
Read: use these words in your copy and she will respond to you by taking that next step.
Ready to Monetize Your Newsletter?
Join the waitlist for Strategic Email Marketing for Bloggers.
Ways to Stay Organized & Efficient about Email Responses
#1 – Gmail Canned Responses: Below is a quick screenflow on how to make canned responses a part of your workflow
#2 – Create a tag in Gmail that reads @immediateaction: This helps prioritize your inbox. Be sure to check it at least twice a day for the importance stuff you need to respond to.
#3 – Respond immediately: You could always implement the age old approach of responding right away. Often this is my best approach. Otherwise, the email gets lost in the vortex that is my inbox.
#4 – Work closely with a VA who knows you & your voice well: I hesitate on this one but customer service emails can take a lot of time and are a good task to outsource. Remember that even customer service emails are a touch point to build your connection with your reader.
I hope you found this post useful! Join my Strategic Email Marketing Course for Bloggers for more juicy email marketing goodness!
Marnie