Facebook Live is an incredible opportunity for your business and for your list building. Not only does Facebook lean into those people publishing video, our audience likes to see the behind the scenes and enjoys mini-training sessions. I've seen this result first hand. I've thought a lot about how to leverage this opportunity from all angles. Most recently, specifically I focused on building my email list.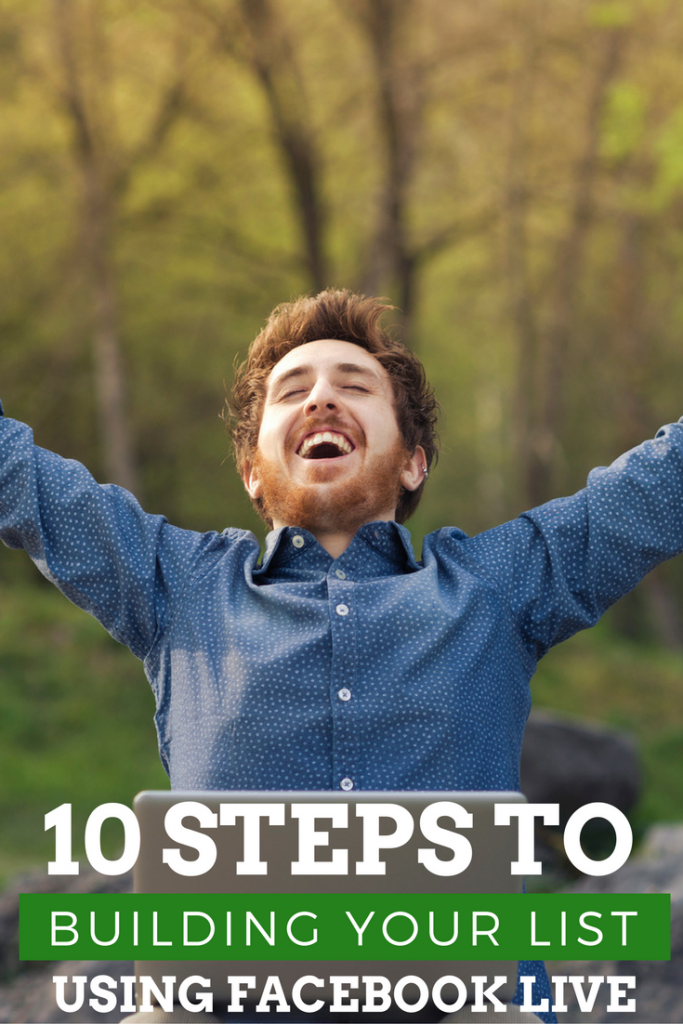 How to Build Your Quality Email List Using Facebook Live
Step #1 – Decide on a Specific Topic or Mini Training for Your Audience Based on Questions You Receive and Popular Posts
Step #2 – Promote your Facebook Live Several Days Ahead of Time with a Fun, Grabby Headline & an Image that Facebook and Your Audience Love (Try Using Canva for your images)
Step #3 – Create a pre-Live mini-workbook or printable for readers to opt into. Learn how to create an Opt-In using Leadpages from this post. Even if the person does not end up watching your LIVE, you can tag that person when the download your Opt In and get added to your list.
Step #4 – Promote again and send a specific email to those subscribers tagged based on downloading the Opt-In.
Step #5 – Give Lots of Time Cues to Prepare your audience.
Step #6 – Decide on a Pre-Live Signature as your audience joins your LIVE. For example, I play 80s music.  It makes us all relaxed!
Step #7 – Introduce yourself and remind watchers of your opt-in with a simple URL. I created a redirect from a simple marniecraycroft.com/topic to a Leadpage in order to capture the subscriber easily.
Step #8 – After the LIVE, use a cover image for the LIVE and add the Opt-In URL in the description.
Step #9 – Send out an email blast promoting the LIVE.
Step #10 – The LIVE is the gift that keeps on giving in term of building your list and increasing your reach.
The list you build using Facebook LIVE and Leadpages is quality and is warm. If you want to experience higher conversions, pay close attention and craft a strategy to build your email list through Facebook LIVEs.
Marnie