Instagram is my blogging business behind the scenes. I use it intentionally to give my audience an opportunity to get to know me a bit better.  Thinking of Instagram in this way transform the way you use it for your business. My Instagram feed is personal to some extent providing insight into my days and making me real, and hopefully authentic, to my audience.
That is my goal. I want to be accessible.
Blogging has many benefits for individuals and businesses. For individuals, it's a great way to share your knowledge and wisdom or it gives you a way to share a common interest with others. For businesses, it helps you connect with consumers in a more personal manner and it helps to draw attention and traffic to your website.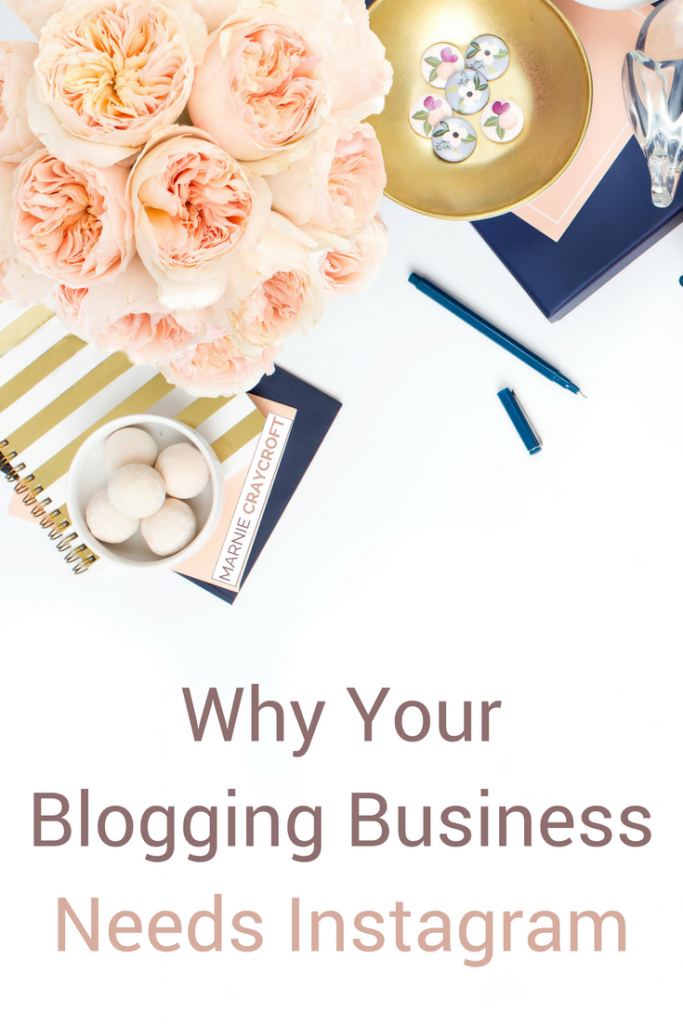 Professional bloggers are in a unique position because we find ourselves straddling these two worlds. Brands, for example, like bloggers and want to work with bloggers because our audiences trust us and we can influence them (with only good intention). How do we develop trust? By being real, by being human, and by being authentic. Instagram is my excuse to be personal and to achieve this goal. The platform enables me to reach and to connect with my readers on a much deeper level than on a Facebook page.
As a professional blogger, you get to choose your approach – to share your deep thoughts or to share useful information. However you choose to conduct your blogging business, Instagram is a tool to reach your audience is a unique way.
Three Reasons Your Blogging Business Needs Instagram
Instagram is one of the most popular social media sites used today. For this reason, using it will help increase your exposure by helping you reach a wider audience and drawing attention to your blog and, well, to you.
Instagram gives your readers insight into you as a real person. It helps you tell a story in an engaging and extremely visual way.
Instagram offers an opportunity to attract & keep readers to your work in ways your blog content does not.
If you've considered using Instagram in the past but keep putting it off, now is a good time to get started. It's a great way to help drive traffic to your blog and keep your audience engaged in you and your work.
Tools I Use: Instagress to automate my Instagram engagement.