Finding content for blog posts doesn't have to be a painful or unenjoyable process! In fact, writer's block is often broken with a unique approach to identifying the topics your audience wants to hear from you.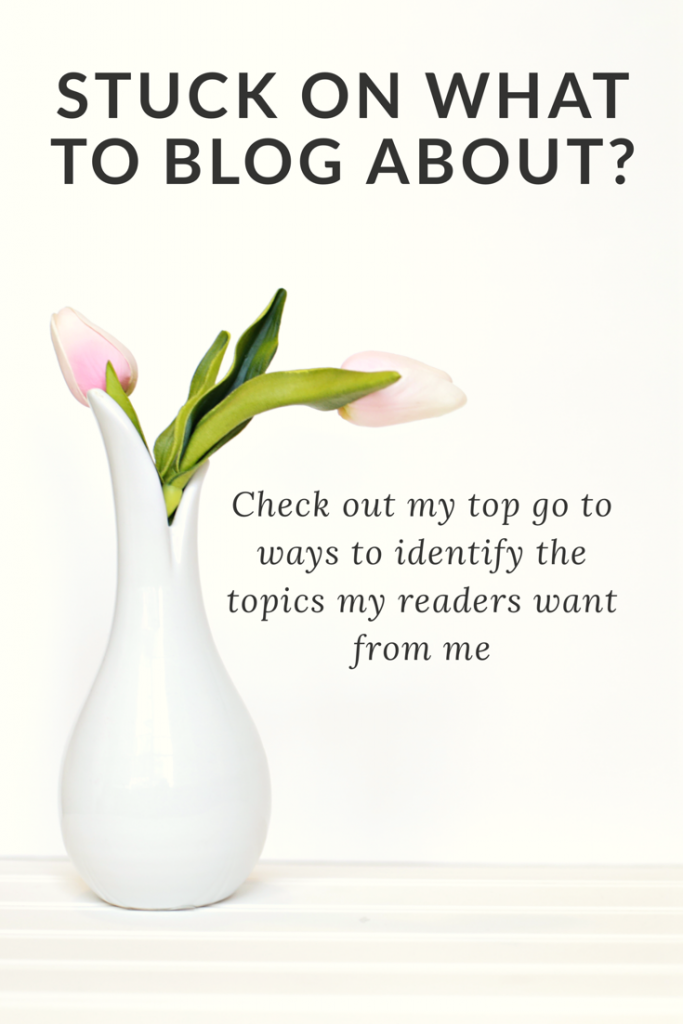 My 10 Favorite Ways to Discover What to Write About on My Blog
 Quora is an amazing place to discover the questions people are asking about your niche. You can also ask a question to seek an answer, or answer questions related to your niche. Establishing yourself as an expert in a field boosts your credibility and your exposure. Many contributors ask and answer their own question as another way to gain exposure. Set up your profile to capitalize on that exposure.
Google Search is my go to these days. I type in a Search such as "What is proprioception?" The results indicate the popular reads on the question and include searches and questions people are asking related to the topic.
Google Search Console helps identify the queries that lands people's eyeballs in your blog at least on the search pages (not a click thru). Most likely there are queries you can address more specifically in a new or updated post.
Reader Emails are one of my favorite sources for topic ideas. If the reader emails you with a question, jot that question down and address it in a post.
Pinterest's Search is quite good for new ideas and for creating descriptions for your pins. Type in Pinterest's search your blog topic or blog niche and see what pops up in the drop down.
Surveys don't have to be long and formal. An informal survey on your Facebook page or create a short one to three question (open ended) survey in Google forms or Typeform. Capture the exact language readers use in their responses. Not only is this approach a great way to create copy for newsletter and blog posts, it provides fodder for new blog posts.
Reader Comments are pure gold. Go to your Facebook pages and groups and read the comments on relevant posts. Take in the questions and language being used by your audience.
BuzzSumo has a free option but the Pro version is so worth it. Buzzsumo is by far the best content analyzer out there. It is outstanding source for popular topics within your niche.
Twitter is always an option. Search specific hashtags within your niche, identify what people are posting and what is popular within that content.
Most Popular Content on your blog is often a forgotten source of material. Take your popular posts and see how you can add to them in a new post or identify new topics within the same realm for ideas.
How do you discover new blog post topics?
Marnie