Facebook is rewarding video and that includes LIVE. Check out Facebook Live I know stepping in front of a camera causes most of us to shudder but give it a go. Practice and see what works for you and your audience. Here are a few Facebook Live Strategy ideas to get you started on your Facebook Live journey!
Read Related >> What You Need to Do to Get People to Watch Your Facebook Live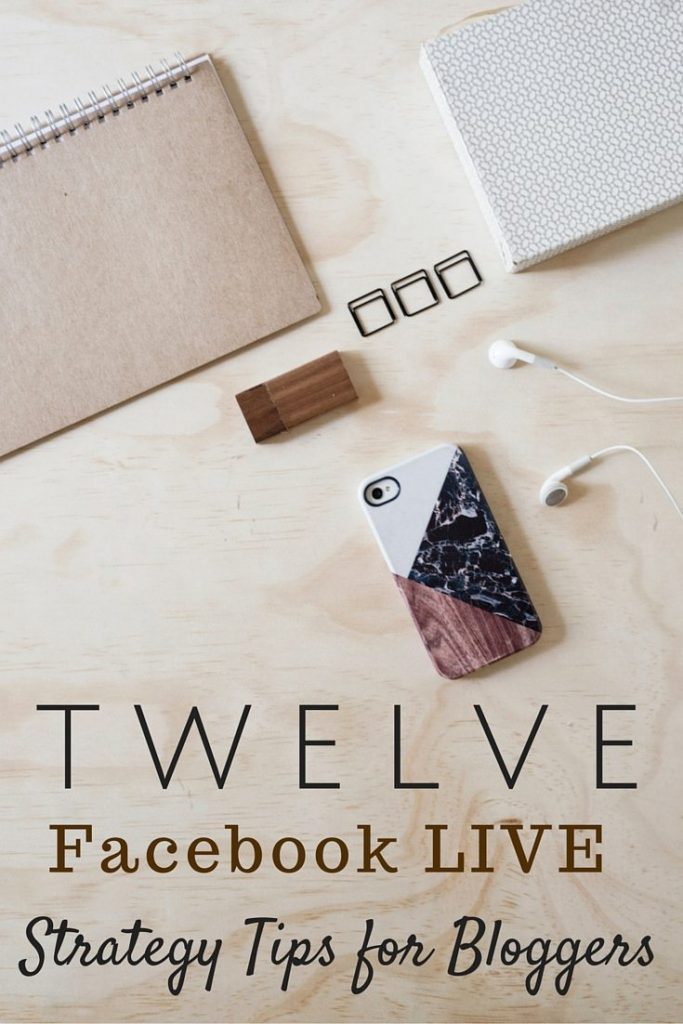 Facebook Live Strategy Tips for Bloggers
Say who you are at the beginning – Seems obvious but it is easy to forget. Stating your name and your blog name introduces and reminds people of why they need to be connecting with you. It gives you credibility. Finally, the introduction provides structure to your LIVE session.
Be creative with your background – I am still working on this one. For now, I go outside or sit in my home office, which has a beautiful and exciting nautical map on the background wall. Use this space to boost your brand and maybe even drive people to your website or product.
Offer an opt-in bonus at the end – I started integrating a freebie teaser at the outset of the LIVE. I emphasize that they must hold on to gain access to a surprise. Sometimes it is a freebie or a promo code on of my products. Not only are you getting people to stay in your LIVE longer, but you're also building your email list!
Always know what you're going to talk about and the value it brings to your audience – I write down on a piece of paper 'Today's topic is ___________. My audience will benefit because__________. I will help solve the following problem for them___________.'
Create an event ahead of time with a consistent image for your audience to join. Post it a day or two ahead of time, then the morning of, an hour before, and then 15 minutes before the LIVE session. Include topic, time, and where. Encourage people to set a reminder.
Be consistent with timing but don't be afraid to experiment either. It is a good idea to say "every Tuesday and Thursday I am going LIVE at 10:30 am PST" because your audience will get accustomed to that routine. Don't be afraid to change up the time and day.
Use your newsletter as a way to advertise. Let your audience know in your weekly email letter and then again the day or morning before going LIVE.
Create a 'workbook' for the session to include in an email blast ahead of time.
Ask questions during the LIVE
Prep your audience with questions before the LIVE so they come prepared with answers
Get an assistant to help with links in the comments, engaging, and asking 'planted' question
End with a quick reminder of where to find you, how to subscribe, and so on.
Let me know your thoughts & experiences with going Live on Facebook! Do you have a Facebook live strategy that works best for you?
Marnie