Before blogger podcasts came into my life, negativity and stress enveloped my commute every single day. My hands would clutch the steering wheel as I was stuck in yet another jam with endless cars in sight.
I quickly fell in love with blogging podcasts. Not only for entertainment but for professional development. If you want to build your blogging business, podcasts are a phenomenal way to bring professional development into the mix. I am falling hard for a few blogging podcasts in particular. I share these podcasts below.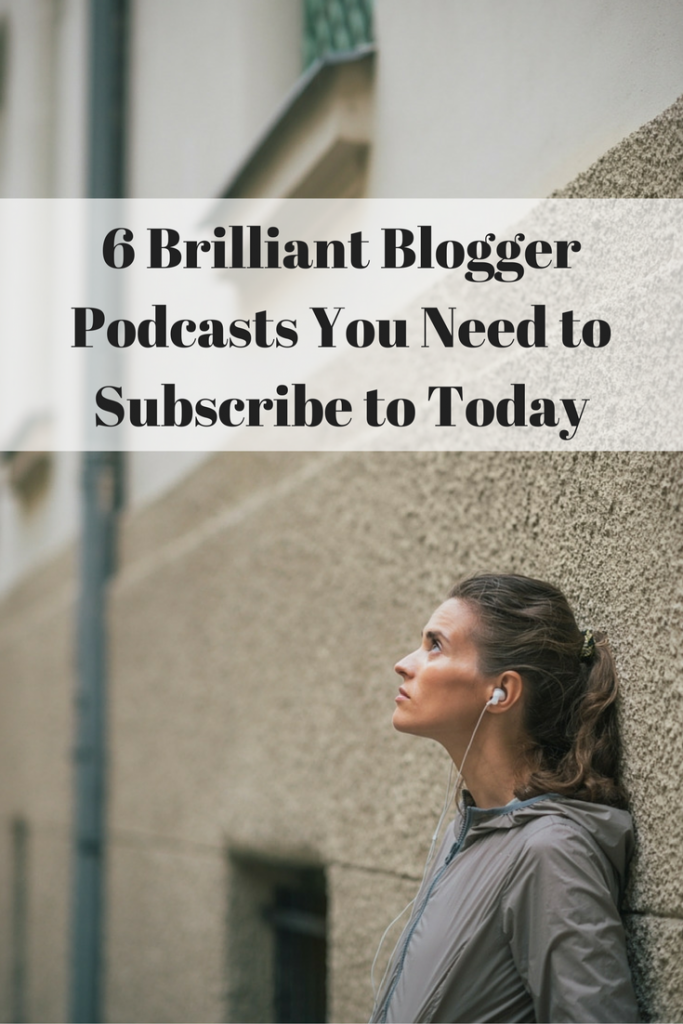 6 Brilliant Blogger Podcasts You Need to Subscribe to Today
Amy is smart and engaging. She brings a lot to the table and isn't afraid to offer loads of information to her listeners. I have listened and listened again to several of her podcasts, most recently her podcasts on Facebook Ad Targeting. Brilliant work.
Darren Rowse organizes everything you have learned over your years of bootstrap blogging. No longer will you feel like you're flying by the seat of your pants. Darren will help you grow you blogging business covering topics such as SEO, page speed, copyrighting, management, and traffic. The ProBlogger podcast centers on challenges and action. You will build a strong and more successful blog following Darren and his work.
Pat Flynn interviews a diverse set of experts from around the online business industry. What I truly enjoy about his podcast is that I always take away a nugget of information that I can immediately implement. Pat Flynn also inspires and will keep you looking at the next steps of building your business. He reminds you of where you want to go with your business and why by providing you with knowledge and motivating you to take action.
Hands down the most resourceful podcast for social marketers. You won't get engaging commentary or interviews. You will get specific articles read to you. I don't mind this much. I enjoy soaking in every bit of information from the best of the best.
Michael Stelzner offers a wealth of social media marketing information. He interviews the who's who in the social media marketing industry and offers an insightful, talented interviewing style. In addition, he has his finger on the pulse of the social media marketing industry (like this podcast with Mari Smith about FB Live). Clearly a pioneer in this area, this podcast is not one to miss.
I appreciate Ray's show on many levels. He is the last one to admit to every be a social media expert but he offers a wealth of information as it relates to copyrighting. How to capture the attention of a reader is a huge part of social media marketing. Don't miss this podcast.
I am always on the hunt for the latest and greatest information. I want to be as educated as possible about a topic and I dive in deep. Podcasts are one of my go to for learning and for staying on top of my social media game.
Do yourself a favor and check out these podcasts. You won't regret it.
Marnie