Recently I wrote a post about my top email subject lines for August. The post was a popular one. So I decided to round up a list of amazing resources to help you learn and source amazing subject lines for your email newsletters.
Related Read: How to Clean Your Email Subscriber List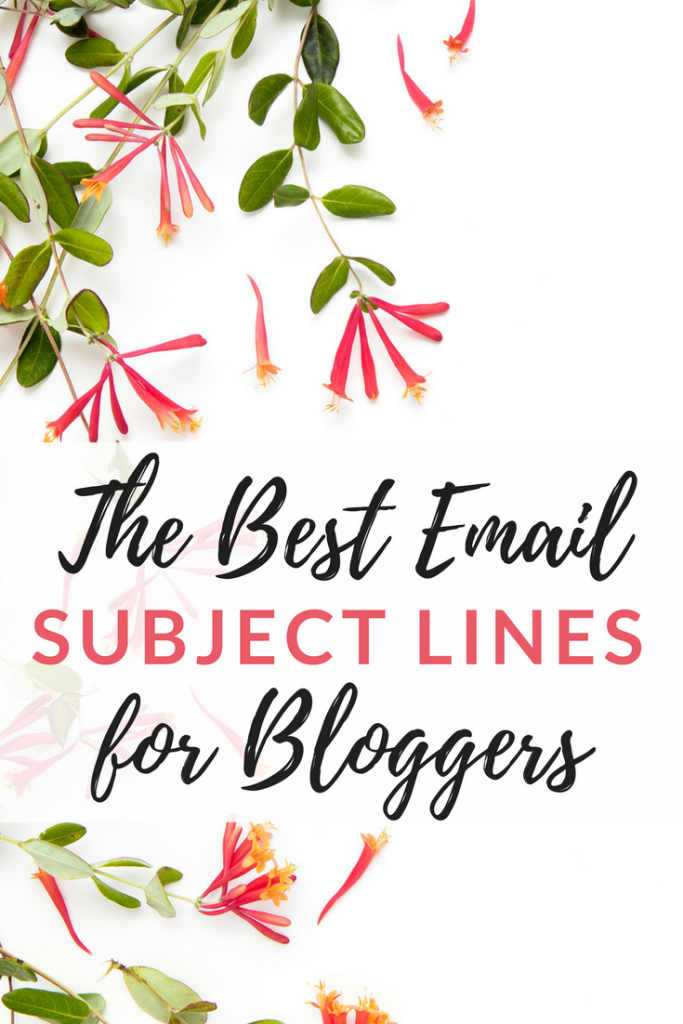 Before I reveal this ultimate list of email subject lines, I want to remind you of a few things.
#1 – Your audience is not the same as the audience of the next blogger. Focus on the nuances of the subject lines, the emotional trigger, and apply it to your reader.
#2 – I cannot emphasize enough the critical importance and value in evaluating your email campaigns. You can hone in on the subject lines with the open rate. Keep in mind, though, that there is a lot more to an open than simply subject lines. For example, does the blogger know your name? Does she recognize your brand as she scrolls her inbox?
Resources for the Best Email Subject Lines
Now that you have all these resources, take a big step back and ask yourself these questions about your email subject lines:
Does your reader know you?
Have you done the proper indoctrination campaign so she recognizes your name in her inbox?
Is your headline short & sweet?
Have you personalized your email?
Do you have segmented email campaigns?
Are you writing subjects across a variety of devices?
Did you utilizing the "second headline"?
Which emotion are you eliciting?
Related Read: 4 Ways to Monetize Your Email Newsletter