Today I spent a lot of time training a new assistant on Facebook for Business. Facebook seems to change practically every week. I am thoughtful about my approach but base my Facebook existence as one base in relationship building through sincere and genuine engagement of the community. The goal is loyalty.
How to Train a Facebook Virtual Assistant
So, I thought I would outline a few of my training points with you.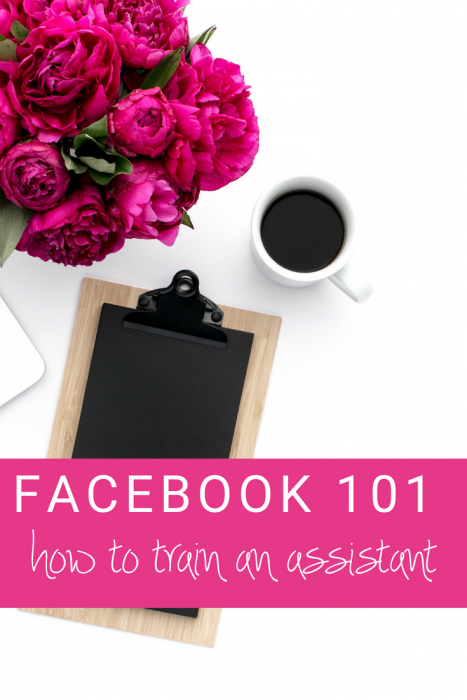 Big Picture Facebook
There is a difference between Pages and Groups. I talk more extensively about how I use Facebook Groups here but the long story short, I view my Page as a newsfeed and I view my Groups as my family where I engage, nurture, and dive deep into relationship building.
Scheduling on Facebook
I am torn these days whether scheduling negatively or positively impacts your page's reach. With that said, I am not going to spend all day organically posting to Facebook. Bottom line is that I have to schedule in order to be strategic and to understand what works and what doesn't work (e.g. content, timing, amount, etc.)
My Facebook Page gets a mix of organic posts, scheduled posts of my content from my blog, and scheduled posts from my Saved folder.
I use my Saved folder (from my personal account) as a suitcase of ideas that I have seen at one time or another perusing the internet or my Facebook newsfeed.
Other sources of content include simply searching a term on Facebook to identify posts, videos, and photos that have done well and would resonate with your audience.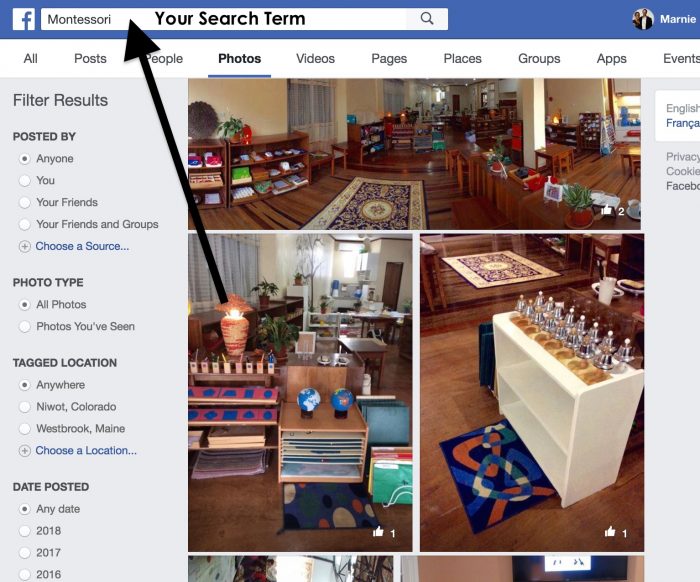 Joining groups such as "Juicy Posts" on Facebook will help you identify additional content that might do well on your page.
My Facebook Groups get a mix of my content shared directly from my Facebook Page, from my blog, and from relevant "other' Facebook pages. I post organically and schedule but not as diligently as I do with my Facebook Page. My groups are for conversation, engagement, nurturing, and building my community.
How often and when depends on your page and your preferences. However, I use Rachel Miller's spreadsheet from her Facebook Strategies course (I highly recommend this course.).
Facebook Copy & Creative 101
There are several ways you can publish a post on Facebook:
Share original content from a site with a share button and adding your own copy
Share from within Facebook and add your own copy
Create a post by pasting a link that populates the creative and adding your own copy
Create a post by uploading a photo or video and adding your own copy
Re-share an old post that did well on your page
Re-share a post from private groups such as "Juicy Posts"
You have the opportunity to configure your copy however you'd like. Some people keep it short and sweet with an emoji or "This is amazing!" Others take a quote from the article, while others ask questions to ignite engagement.
Image size is generally square or, if you use Canva, the default is 940 x 788.
Another great tool is Coschedule's Headline Analyzer and Social Message Optimizer.
Next Steps for Facebook Assistant
Provide personal Facebook login information to her so she can access your saved items
Make her a member and admin on your Page and within your Groups so she can start scheduling and engaging your audience
Be a model to her. Have her watch your approach to scheduling posts and determining best content. Create screen flows for her.
Study analytics to determine which posts worked at what time of day and within what niche.
Get familiar with Facebook publishing tools

Join the newsletter
Subscribe to get our latest content by email.