There is no question, partnering with affiliates whether on your own products or with their products is pure gold. With that said, you can't simply jump in and think the money will start rolling on in…so how do you find the best affiliate programs?
You have to be strategic.
You have to do your research.
You have to consider cookie terms.
You have to think seriously about commission rates.
There are only so many hours in the day and so many emails you can send out to your audience…
Make your product promotions relevant and make certain you're getting a big bang for your buck.
Best Affiliate Programs
I didn't make this brilliance up. I learned from a master, or shall I say, "the" master, Michelle Schroader-Gardner of Making Sense of Cents. She makes over $100k EVERY month largely driven by affiliate sales.  Her course Making Sense of Affiliate Marketing gives you a rock solid foundation to build upon to create and execute a lucrative affiliate strategy with your blog, your social media, and your newsletter.
Passive Income Rules.
You want to make money when you sleep. We have families to tend to and bodies to take care of…
Am I right?
In order to help save you a bit of time, I vetted my affiliate program strategy and below you will find my favorites based on creative, communication, product relevance, cookie terms, and commission rates.  You won't find Amazon on this list.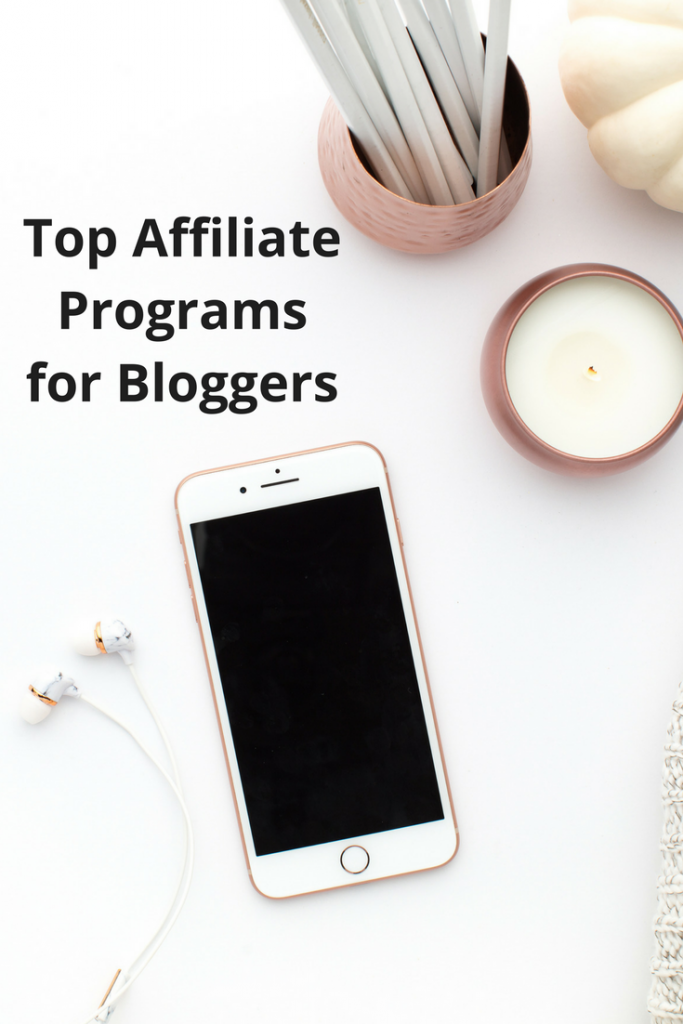 Top Affiliate Programs for Bloggers
#1 – Jamie Reimer from Hands On As We Grow has an amazing affiliate program. She is a wonderful communicator and offers you email copy, social media copy, and images. She also gives you a timeline and product launches.  Jamie offers a 40-50% commission and a lifetime cookie.
#2 – Lauren Tamm of The Military Wife and Mom and Rachel Norman of A Mother Far From Home offer high-quality products and images & videos to promote. You get 50% commission on every sale.
#3 – Crystal Paine from Money Saving Mom is ridiculously organized offering an array of products and programs for moms and bloggers. She offers a 50% commission and loads of copy & creative for you to promote easily and effectively.
#4 – ShareASale offers a deep portfolio of affiliate programs. They make it easy to research terms and commission rates. They also make it easy to identify rock solid programs, to join the programs, and to get approved by the programs. Not all the programs on the ShareASale platform have high payouts but you can find good programs.
#5 – Dayna & Jason Abraham from Lemon Lime Adventures are equally as organized with ample communication, a wonderfully resourceful Facebook group, and loads of creative. They are the king & queen of launches executing timelines and videos to perfection.
#6 – The Ultimate Bundles team is a well-greased engine with an opportunity to be an author and an affiliate (or both) on bundles covering a wide array of interests. Learn more about their lucrative affiliate program here.
#7 – Amanda Reuter of Messy Motherhood has a membership and course offering available to affiliates that is worth looking into. The quality of her work makes you proud to be a part of her promotions. You know your audience is going to receive rock star treatment and high-quality content. Her affiliate program details are found here.
Which programs are your favorites?
Marnie
Stop Spinning Your Wheels.
Download my Business Planning Workbook for Bloggers!
Build The Business You Deserve. Watch Your Business Grow.
Plus, you will receive the latest professional blogging & small business resources & tips.
Ready to Monetize Your Newsletter?
Join the waitlist for Strategic Email Marketing for Bloggers.