Writing shareable blog posts is a fairly simple process. Well, it can be a simple process. Finding the inspiration and passion (oh, and time) is also a big part of the process. There are some things you should know about writing a blog post that people will actually read and want to share with their friends. A common problem that many bloggers face is simply a lack of readers. Sometimes I write for myself, like this post, but most often I write because I want people to read my thoughts and ideas. So when a post gets 10 views, hearts sink. I get it. I know the feeling all too well.  So what can you do about it?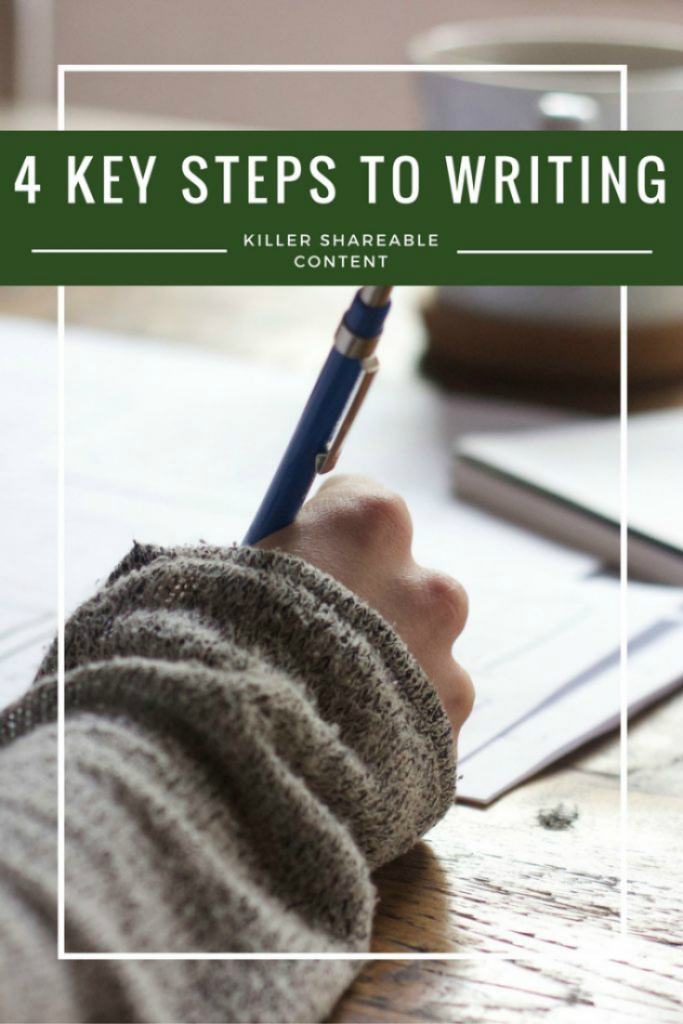 One of the key ways to increase traffic on a post is to make sure your posts are shareable. When people share your posts, your reach and subsequently your page views increase.
4 Steps to Writing Out of this World Shareable Blog Posts
Create unique content. Well, duh, right? Sure, it sounds obvious but your first step is to write something great that people really want to read. There is so much content on the internet already, you need to be sure you give it a unique spin. Find a way to add your own personal take on a subject to make it unique from the other existing posts and resources available on the internet.
Make your post easy to share. You should use social sharing tools on your site such as Social Warfare. Including shareable images is also critical. Try using PicMonkey or Canva to get beautiful design ideas and optimal sizing for your images. Canva offers beautiful designs and stock images. iStock is also one of my go-to resources for top-notch images. Images matter so choose to spend money in that area. These two steps alone make them very easy for the reader to share on social media. The easier you make your work more shareable, the more views you're going to get.
Be personal. Don't be afraid to be yourself, tell it like it is, and let your personality shine through. Being personal in your posts will help people connect with you and this is very important when it comes to reaching your audience. Your posts will be more friendly and motivating when you write directly to your reader as if you were standing in a room speaking to someone.
Add a call to action (CTA) to the end of every post. What do you want the reader to do? Add a comment? Share their thoughts? Share the post? Go ahead and ask them to do it with a CTA at the end of the post. Sometimes it really is that simple.
With these tips, you can learn to write great shareable blog posts and more people will read what you write. No matter the purpose you have for writing blog posts, this will help you get more eyes on your posts, which is always a good thing.
I hope you enjoyed this post!
Marnie